Are you ready to explore the world of graphic design on your iPhone? Look no further, as we unveil the best graphic design apps for iPhone that will unlock your artistic potential. Checkout the best graphic design apps for iphone.
In this article, we will dive into the top-rated apps specifically tailored for graphic designers and creative enthusiasts. Whether you're a beginner or an experienced designer, these apps will redefine how you create stunning visual masterpieces on your iPhone.
So, let's embark on this design journey together!
The Best Graphic Design Apps For iPhone
Procreate: The Digital Canvas Masterpiece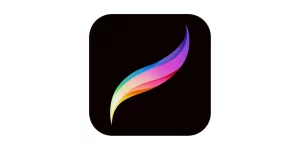 Transform Your iPhone Into An Artist's Studio
Procreate, the award-winning app, serves as a digital canvas waiting for your artistic vision to come alive. This powerhouse app boasts a vast array of features, providing graphic designers with limitless creative opportunities. From sketching and illustrating to advanced photo manipulation, Procreate truly stands out as the go-to app for graphic designers on the iPhone.
Key features include:
Wide variety of brushes and tools to enhance your artwork.
Layer support for full control and non-destructive editing workflows.
Seamless integration with Apple Pencil for precise and fluid drawing experience.
Procreate's interface is sleek and user-friendly, ensuring a seamless design process.
Adobe Illustrator Draw: Vector Graphics On The Go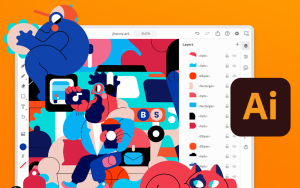 Create Vector Artworks With Precision
Adobe Illustrator Draw brings the power of vector graphics to your iPhone. With its intuitive interface and robust set of tools, this app allows you to create and edit vector illustrations effortlessly. Whether you're designing logos or intricate illustrations, Adobe Illustrator Draw offers precision and flexibility for the best graphic design experience on your iPhone.
Key features include:
Comprehensive set of drawing tools, including shapes, colors, and brushes.
Seamless integration with Adobe Creative Cloud, enabling cross-platform compatibility.
Layer support for efficient editing and organization of your artwork.
Ability to import and edit Adobe Illustrator files seamlessly.
READ ALSO: What Is Do Not Disturb In iPhone? How To Take Control Of Notifications And Prioritize Your Privacy
Canva: Design Made Easy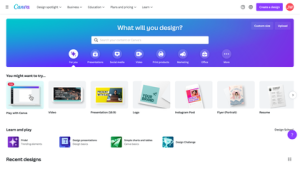 Effortlessly Create Stunning Visuals
Canva, known for its user-friendly interface and vast library of templates, has revolutionized graphic design for millions. This app is perfect for beginners and professionals looking to create eye-catching social media posts, presentations, or even business cards. With Canva, the design possibilities are virtually limitless.
Key features include:
Extensive library of templates, fonts, and graphics for every design need.
User-friendly drag-and-drop interface, making designing a breeze.
Collaboration feature to work seamlessly with a team on design projects.
Instant sharing and downloading options to get your designs out into the world.
Concepts: Sketching Redefined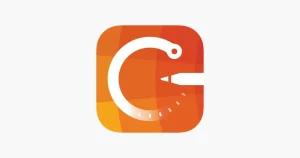 Sketch Your Ideas With Precision And Style
Concepts is a trusted digital sketchbook for graphic designers and artists alike. Whether you're brainstorming ideas or creating detailed sketches, this app offers a wide range of tools and features that will elevate your creativity. With its fluid and responsive interface, Concepts allows you to focus on your ideas rather than the technicalities.
Key features include:
Infinite canvas to let your ideas flow without any constraints.
Highly customizable brushes and pens for precise sketching.
Layer support for effortless organization and editing.
Palm rejection technology ensures smooth drawing experience.
FAQs:
Can I use these graphic design apps for professional purposes?
Absolutely! These apps have been developed to cater to both professionals and enthusiasts. They provide powerful tools that can help you create stunning designs for any project.
Are these apps free to use?
While some apps offer free versions with limited features, most of them require a subscription or a one-time fee to unlock the full range of tools and capabilities. However, the investment is worth it if you are serious about graphic design on your iPhone.
Unlock your creative potential with the best graphic design apps for iPhone. Whether you're a seasoned professional or just starting your design journey, these apps offer a variety of features and tools to help you unleash your artistic vision. From Procreate's digital canvas masterpiece to Canva's easy-to-use design interface, there is an app for every style and skill level.