Are you tired of spending a fortune on store-bought dishwashing detergents that leave your plates and cutlery less than squeaky clean? The Ultimate Dishwashing Detergent DIY.
Well, fret not! We've got the perfect solution for you – a DIY dishwashing detergent that is not only effective but also wallet-friendly.
In this article, we will take you through a comprehensive, step-by-step guide on how to make your own dishwashing detergent at home, ensuring your dishes shine like never before!
Why Opt For A DIY Dishwashing Detergent?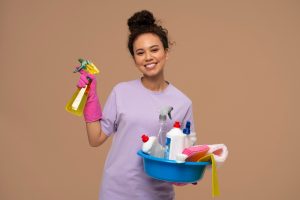 Before we dive into the recipe, let's explore why making your own dishwashing detergent is the best choice for you:
Cost-effective: Creating your own dishwashing detergent is significantly cheaper than purchasing store-bought brands, especially in the long run.
Environmentally friendly: DIY detergents allow you to control the ingredients, ensuring you use environmentally friendly and natural components, thus reducing your carbon footprint.
Health benefits: Commercial detergents often contain harsh chemicals, which can potentially irritate the skin or cause respiratory issues. Homemade detergents, on the other hand, give you the peace of mind of knowing exactly what you're using.
Tailored to your needs: DIY dishwashing detergents can be customized according to your preferences, adding specific scents or adjusting the strength to tackle stubborn grease and stains.
The Dishwashing Detergent DIY Recipe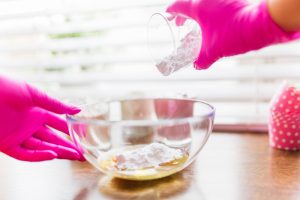 Now that we've established why a DIY dishwashing detergent is the way to go, let's get right into the recipe. Gather your ingredients and follow these simple steps:
Ingredients
1 cup of washing soda
1 cup of borax
½ cup of citric acid
¼ cup of coarse salt
10-15 drops of essential oil (optional for fragrance)
READ ALSO: Remarkable Natural Remedies For Headaches
Step 1: Mixing The Powders
In a large bowl, combine the washing soda, borax, citric acid, and coarse salt. Mix them well, ensuring there are no lumps and that all the ingredients are evenly incorporated.
Step 2: Adding Fragrance (Optional)
For those who appreciate a delightful scent, add 10-15 drops of your preferred essential oil into the dry mixture. Stir the mixture thoroughly to distribute the fragrance evenly.
Step 3: Storage
Transfer the mixture into an airtight container, preferably a jar with a lid, to keep it fresh and dry. Ensure the container is well-labeled and stored in a cool, dry place.
Step 4: Usage Instructions
To use your DIY dishwashing detergent, simply add 1-2 tablespoons to your dishwasher's detergent compartment.
For handwashing dishes, mix 1 tablespoon of the homemade detergent with warm water in your sink.
Ensure to rinse your dishes thoroughly with water after washing.
FAQs About Dishwashing Detergent DIY
Can I use this DIY dishwashing detergent for handwashing dishes?
Absolutely! This homemade detergent can be used for both dishwashers and handwashing. Just mix it with warm water in your sink and wash as usual.
Is it safe to use borax in homemade dishwashing detergent?
Yes, borax is commonly used in DIY dishwashing detergents. However, it is essential to handle it with care and keep it out of reach of children and pets.
How long does the homemade dishwashing detergent stay fresh?
When stored properly in an airtight container, this homemade detergent can stay fresh for six months or longer.
Summary
Now you know the secret behind achieving sparkling clean dishes without breaking the bank. With this simple dishwashing detergent DIY, you can bid farewell to store-bought products and confidently tackle even the toughest grease and stains.