Rwanda announces visa free for all african countries. Rwandan President Paul Kagame introduced visa-free travel for all Africans, making Rwanda the fourth African country to do so.
"Don't be mistaken about this. Any African can fly to Rwanda at any time and pay nothing to enter our country," President Kagame said on Thursday.
He added that the event aims to capitalize on Africa's growing tourism market, driven by the continent's rising middle class.
Rwanda has launched a campaign to boost its tourism industry, partnering with football clubs such as Arsenal and Bayern Munich to promote the country as a tourism destination.
READ ALSO: Kwame Nkrumah Memorial Park Now Generates GH¢1.1 Million Per Month
Rwanda now joins Seychelles, Gambia and Benin as the only African country that allows all African citizens to travel visa-free.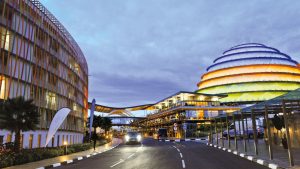 This week, Kenyan President William Ruto announced that the country will eliminate visa requirements for all African tourists by 2024.
Many African countries have also signed visa-free travel agreements, most recently with Ghana and South Africa, and with Uganda and the Democratic Republic of Congo.