2024 Budget: The public authority has announced that a few duty waivers will be carried out in the 2024 financial year.
As per the Minister of Finance, Ken Ofori-Atta, the public authority is focused on bringing down expenses and working with the Ghana Income Position to build the duty net.
"In such a manner, it is hard to carry out every one of the underlying changes and assessment reliefs expected to quickly lower and additionally take out specific expense handles. Notwithstanding, I guarantee this August House, that we have heard, we trust in lower charges for industry, and we are working at this forcefully with the GRA and to be established with the standing board of the Common Thriving Exchange," he said while introducing the 2024 spending plan on November 15, 2023.
2024 Budget: Here Are The Tax Waivers To Be Introduced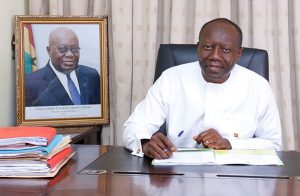 He said the following reliefs have been prioritized for implementation:
i. Extend zero rate of VAT on locally manufactured African prints for two (2) more years;
ii. Waive import duties on the import of electric vehicles for public transportation for 8 years;
READ ALSO: Tonyui Takes the Crown: The Model International 2023 Champion Ready to Conquer Runways and Screens
iii. Waive import duties on semi-knocked down and completely knocked down Electric vehicles imported by registered EV assembly companies in Ghana for 8 years;
iv. Extend zero rate of VAT on locally assembled vehicles for 2 more years;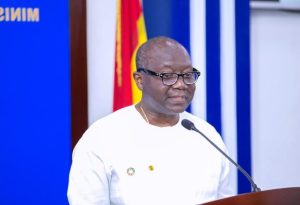 v. Zero rate VAT on locally produced sanitary pads;
vi. Grant import duty waivers for raw materials for the local manufacture of sanitary pads;
vii. Grant exemptions on the importation of agricultural machinery equipment and inputs and medical consumables, raw materials for the pharmaceutical industry;
viii. A VAT flat rate of 5 percent to replace the 15 percent standard VAT rate on all commercial properties will be introduced to simplify administration.