The 2023 school selection process will officially begin on Wednesday, August 23, 2023. One week to go. Here is all you need to know about the 2023 bece school selection process.
This school selection process is expected to be completed by September 4, 2023. This is an 11-day exercise.
2023 BECE School Selection Process
Here's Everything You Need To Know About The Process
This exercise will be carried out in various regional, departmental directorates and schools of education.
Before the start of the school selection process, short videos and leaflets will be made available to the media (TV, radio, newspapers) to serve as a guide for students.
Parents and guidance are especially advised to pay close attention to school process selection and get involved for a smooth placement this year. Once schools are selected, GES will open a mobile passcode to help students confirm and verify their selections.
First, you can dial *899*88# and follow the prompts to check your options via USSD.
READ ALSO: Checkout As Sad News Hits Nigerian Musician Wizkid
Second, you can confirm and verify your school selection on the verification portal https://csspsverify.com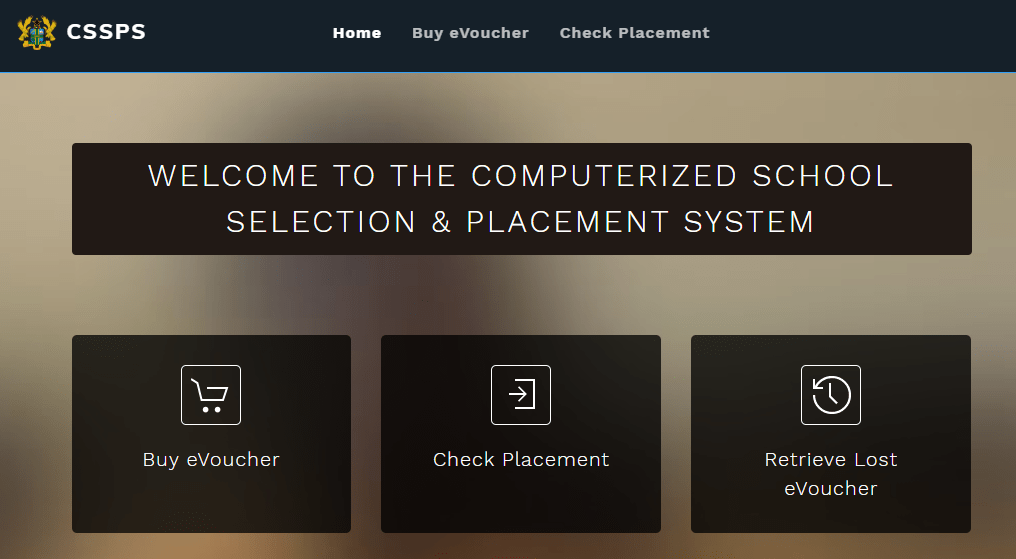 Once you are on the page, you must enter your index number and date of birth to see your selections .
Verification and confirmation have started. Applicants should note that this is not a new school selection process and therefore schools cannot be changed unless there is an error that needs to be corrected.
BECE graduates should also know that all secondary schools in Ghana are grouped into the following categories, categories A, B, C and D.
In addition, all technical and vocational education and training institutes have been classified as A , B and C and added for SHS/SHTS.
There is a cut off mark for all secondary schools in Ghana. All secondary schools in the country fall under one category, namely; Candidates A, B, C and D.
BECE 2023 must obtain good grades to be admitted to the best high schools in the country.
SHS placement is based on the merits of the BECE aggregate and the best choices made after following CSSPS guidelines.